August 15th, 2013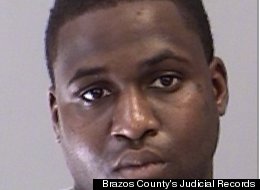 Johnnie Gooden allegedly pulled the old "Michelle Obama adopted me through Facebook" story
While it's true President Obama is well known for giving out stimulus money, he's probably not generous enough to adopt a grown man and give him access to his family's bank account.
But that's what one man hoped a Bryan, Texas bank would believe when he told a teller he was the newly-adopted son of Michelle Obama, according to a report by The Eagle.
Johnnie Fletcher Gooden, Jr. allegedly walked into a Chase bank and asked for access to Mrs. Obama's bank account on Saturday morning, claiming the first lady had adopted him into the family on Friday.
The teller allegedly informed the 29-year-old Gooden that Michelle Obama did not have an account with the bank. According to the Houston Chronicle, Gooden stayed at the bank even after being told such an account did not exist.
When police arrived, Gooden allegedly told them Michelle Obama had personally contacted him on Facebook, asking him to join the family.
Police ran a background check on Gooden and quickly discovered he had an outstanding warrant for resisting arrest and assault of a public servant, according to documents obtained by The Huffington Post. Authorities also found a bag of marijuana in the pocket of Gooden's cargo shorts.
The "commander-in-kief" is currently being held on a $52,000 bail. Assaulting a public servant is a third-degree felony punishable by up to 10 years in prison.